Welcome to Remote Medical Relief!
A group of Doctors and Professionals have set up Remote Medical Relief (RMR), which is a Non-Profit organisation working under our parent UK registered Charity; Aisha Help.
RMR's purpose is to provide free medical care to impoverished villages around the world. We aim to take medical professionals together with medications to remote villages where there is a desperate need. RMR funds medical clinics, together with the support of our donors, working closely with experts in the host country who deliver and provide the care. They fully medically licensed and experienced in their fields.
RMR would fund each of these medical missions , providing local doctors & medications completely FREE to the villages and communities who so desperately need access to good quality medical care.
Many of our Founders and supporters of RMR ( who are donors themselves) work as Senior Doctors across the World; UK, Australia, USA and Qatar. They also work as volunteers whenever they visit the destinations, covering all their personal costs, personally themselves. The RMR extended volunteer team consists of over 20 expert Senior Doctors, Surgeons , Dentist, Pharmacist, Dietician, Nurses, Social worker, Epidemiologists and a Professor; all who are happy to provide remote Telehealth-care and advice to the team on the ground, if need be on a voluntary basis. Other members of our team will be working in the background ensuring logistical support for a successful delivery with robust clinical governance in place.
All donations are collected by Aisha Help Charity and MuslimGiving on behalf of Remote Medical Relief. These are strictly audited and commissioned to projects overseen by RMR under the close scrutiny of the RMR Executive Committee and Aisha Help Charity, following the rules of the UK Charities Commissions.
RMR executive team ensures strict compliance and does its due diligence on each and every funded project. As experts in managing projects and commissioning, and being donors themselves, please be rest assured your contribution will reach the intended audience; our patients.
We value your continued support and donations and welcome you to the join the RMR team!
Welcome and thank you !
Dr Bilal Khan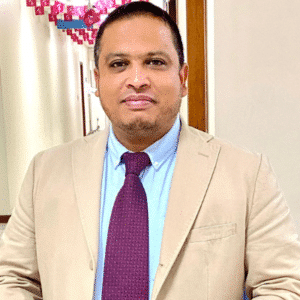 Founder and Chairman
Remote Medical Relief.