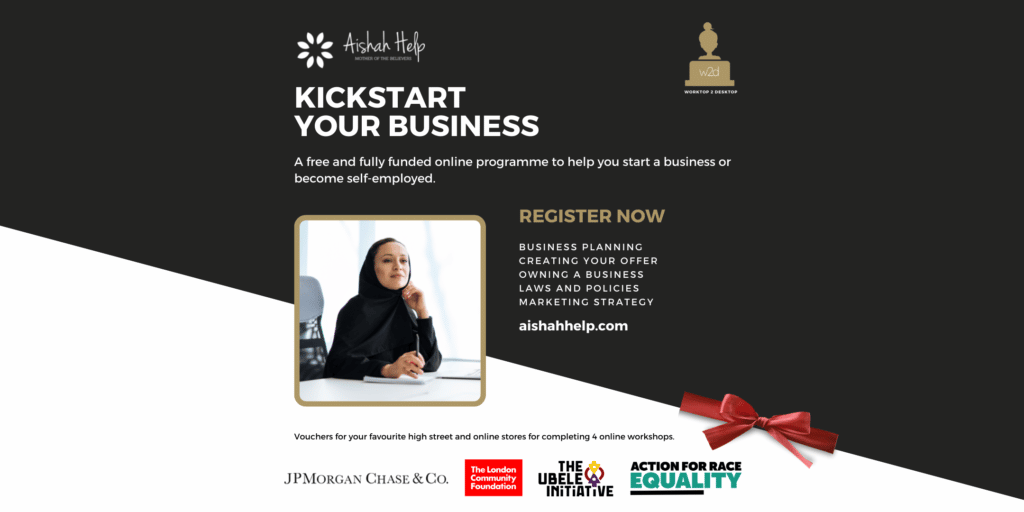 Business Enterprise Programme  
Worktop to Desktop helps you develop your business idea into reality by providing you with a personalised business skills and training programme. Our workshops will cover key skills that will help you achieve your career goals with starting your own business. Enrol on our programme to update your existing skills or learn new skills. Receive one-to-one support from our dedicated trainers to help build your business. 
What support will I receive? 
As part of this programme, you will be assigned a trainer who will be your point of contact to discuss your business plans and seek information, advice and guidance as you build your business. 
What we will cover in the workshop: 
Becoming a business owner 
What it means to own your own business.

 

Understanding the responsibility and flexibility in owning a business.

 

Setting realistic expectations.

 
Creating your business plan 
How to turn an idea into a business plan.

 

The business plan and the steps you must take.

 

How to produce an effective business plan.

 

Determine your budget.

 
Resources available for building your own business.

 
Understanding the legal requirements and policies  
How to register your business.

 

Implementing key milestones and plans for risks and mitigations.

 
Regulations and policies relating to the law.

 

Purchasing the right insurance for your business.

 

Implementing policies on health and safety and equal opportunities. 

 
Complying with data laws.

 
Tools and strategies for marketing 
The importance of establishing your business' brand.

 

Define your target audience.

 
Produce an effective marketing plan.

 

Produce a website and social media sites for advertising.

 

Implement your plan and adapt to response.

 
Online Programme
Duration:
Once a week session for 6 weeks on Wednesdays – 11 am to 2 pm
Time commitment per week:
3 hrs
Training Group Dates: 
Training Group 1 – Closed: 7th December 2022 to 11th January 2023
Training Group 2 – Closed: 26th April 2023 to 31st May 2023
Training Group 3 – Open: 6th September 2023 to 11th October 2023
Training Group 4 – Open: 3rd January 2024 to 7th February 2024
 APPLY NOW