London Faith & Belief Community Awards 2021 Winner
We are honoured to be chosen for an award.
Thank you to everyone who has supported us. We have been overwhelmed and humbled. It means so much to us.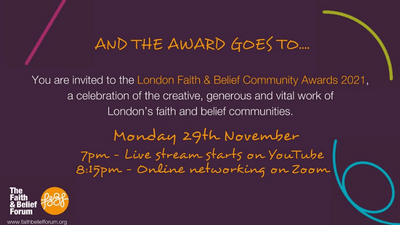 We work towards a connected and supportive society where people of different faiths, beliefs and cultures have strong, productive and lasting relations.
Thank you to all our supporters. The Faith & Belief Forum has chosen Aishah Help as a recognised project in response to Covid-19.