Project Manager
We are currently seeking a Project Manager to develop and oversee a new project. This is an exciting opportunity to shape an innovative programme offering support for local older and young people, whilst enabling residents to connect with their community.  
Key Responsibilities 
Developing detailed project plans to guide clients, staff members and project teams and revising based on changing needs and requirements.

 
Consistently monitoring the costs, progress and quality of a project and ensure timely delivery.

 

Compiling and submitting project status reports to clients, management and other stakeholders.

 

Identifying and assigning project tasks based on the skill sets, experience and strengths of staff members.

 

Working effectively with relevant stakeholders for efficient project implementation.

 

Negotiating with contractors and suppliers.

 
Organising all project-related paperwork.

 
Your Profile 
Y

ou will have A-Level (or equivalent).

 

You hold relevant qualifications or can demonstrate 2 years' experience in project management.

 

Understanding of the non-profit sector.

 
Understanding and experience of project policy development.

 

Excellent leadership, customer relations and communication skills to liaise effectively with all project stakeholders.

 
We Offer 
A job with purpose. With us you will work in a team of engaged people and with your skills you can make a positive contribution to the community

 

A positive and inspiring working atmosphere.

 
Conditions 
Application Deadline: Open 
Starting date: Immediate 
Location: East London/Remote 
Terms: £12/hour. 16 hours a week. This is a two-year fixed term contract. 
 
Please apply with your CV and cover letter to careers@aishahhelp.com 
Funded by: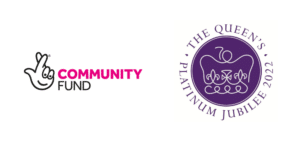 Project Coordinator
Finance Officer