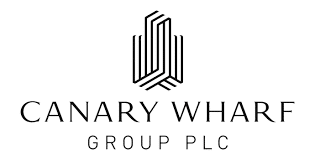 Canary Wharf Group has recognised Aishah Help as a very worthy recipient in recognition of the valiant efforts made supporting the community during the pandemic and throughout!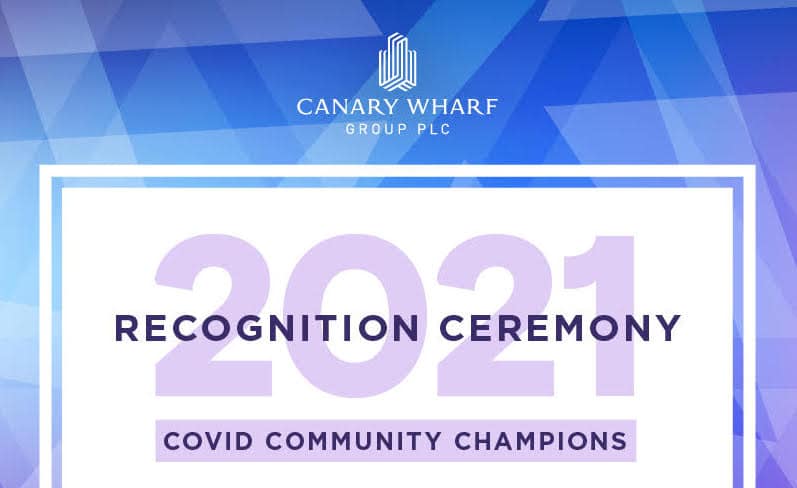 Zakir Khan, Director, will be hostng the Recognition Ceremony, giving thanks to the valiant Covid Community Champs who made such a difference helping the community during the pandemic.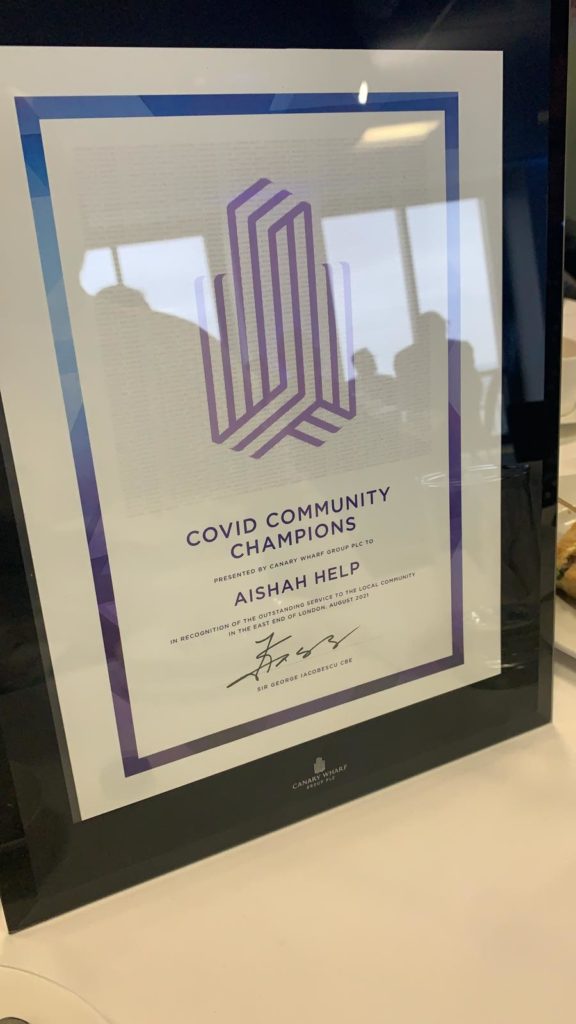 Aishah Help is delighted to receive an award at a recognition ceremony organised by the Canary Wharf Group.
We would like to thank our team, supporters and volunteers for the valuable role in the response to Covid-19 in protecting some of our most vulnerable people.
Rita Wahid, Manager said, we are humbled to receive this recognition award and to celebrate local people who have gone above and beyond to help others during the Covid-19 pandemic.