Aishah Help is working in partnership with the London Borough of Newham to deliver on the Mayor's Community Wealth Building agenda, to ensure economic growth in Newham is shared locally. The Mayor is putting people at the heart of everything the council does to ensure that you, our residents, have access to financial support whatever your circumstances.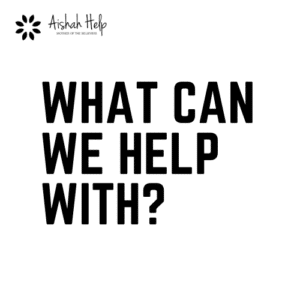 The Household Support Fund offers support to Newham residents who may be struggling with everyday cost of living. We are a free confidential service and here to help you with your financial wellbeing. Struggling families can apply for Tesco vouchers worth up to £250.
The payments are part of the government's Household Support Fund, designed to help vulnerable people pay for food, clothing or other household bills. 
The Household Support Grant provides further pandemic related support and is provided by the UK Government to help vulnerable people with immediate and essential needs. This can include things like: 
Accessing food 
Support household bills 
Repairs to cooking or heating appliances 
Other essential item
You can apply if you: 
Are aged 18 or over 
Have lived in Newham for at least six months
Do not have savings you can use to cover the emergency