Food parcels delivered to vulnerable families across Greater London. Supported by City Bridge Trust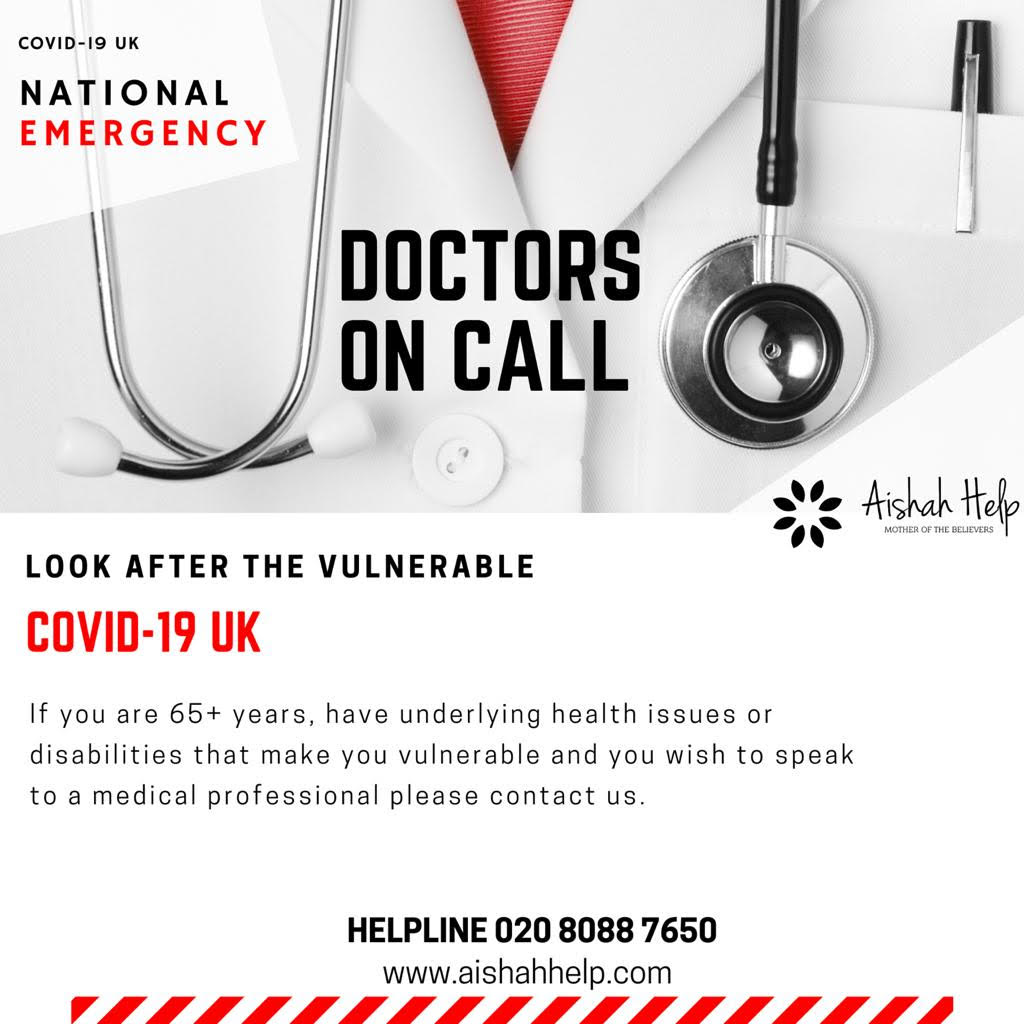 Aishah Help | Support those affected by COVID-19 | Do you need medical advice? | Doctors on call

This pandemic has pushed the NHS to breaking point and staff are working tirelessly to support those affected.
If you have symptoms of COVID-19, use the 111 coronavirus service.
* For health information and advice, use the NHS website or your GP surgery website* For urgent medical help, use the NHS 111 online service – only call 111 if you're unable to get help online* For life-threatening emergencies, call 999 for an ambulance
Aishah Help is supporting the vulnerable who are self isolating against COVID-19 by providing practical support and health advice. If you have spoken to a health professional via NHS 111 and you still want to speak to a medical professional then we are at hand.
If you are 65+ years, have underlying health issues or disabilities that make you vulnerable and you wish to speak to a medical professional please contact us:
Phone: 020 8088 7650Email: info@aishahhelp.com
To speak to one of our doctors you must have access to the internet and Whatsapp.
www.aishahhelp.com
Please SHARE to those in need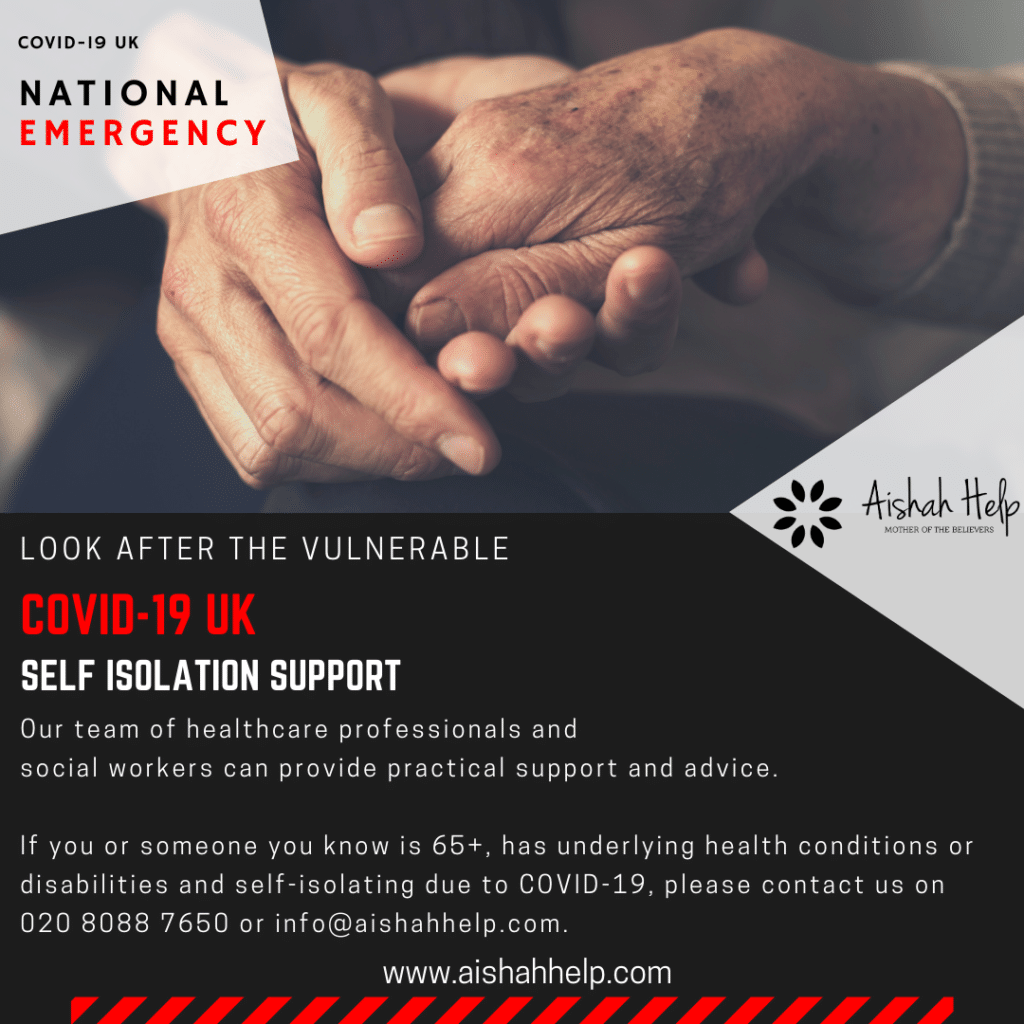 Telephone Support UK – Aishah Help | Support those affected by COVID-19
Assistance by a team of healthcare professionals and social workers in providing practical support and advice for those over 65 years of age, have health conditions/disabilities and are self-isolating.The elderly, those with disabilities and underlying health issues are at most risk. Aishah Help is supporting the vulnerable who are self isolating against COVID-19 by providing practical support.If you or someone you know is vulnerable and in self-isolation please contact us:Phone: 020 8088 7650Email: info@aishahhelp.com – www.aishahhelp.com
The need for supplies is greater than ever, especially for those who are vulnerable to Covid-19 during this time of crisis. E1 Food Bank needs your donations so that essential items of food and toiletries can be distributed to those in need.
If you want to donate or need emergency supplies contact us on 020 8088 7650.
Join our Public Group: https://bit.ly/e1foodbankgroup
Register to volunteer: https://bit.ly/e1foodbankvolunteer
Donate online: https://bit.ly/e1foodbankdonate
Please SHARE. We need to unite and work together in this great time of need.