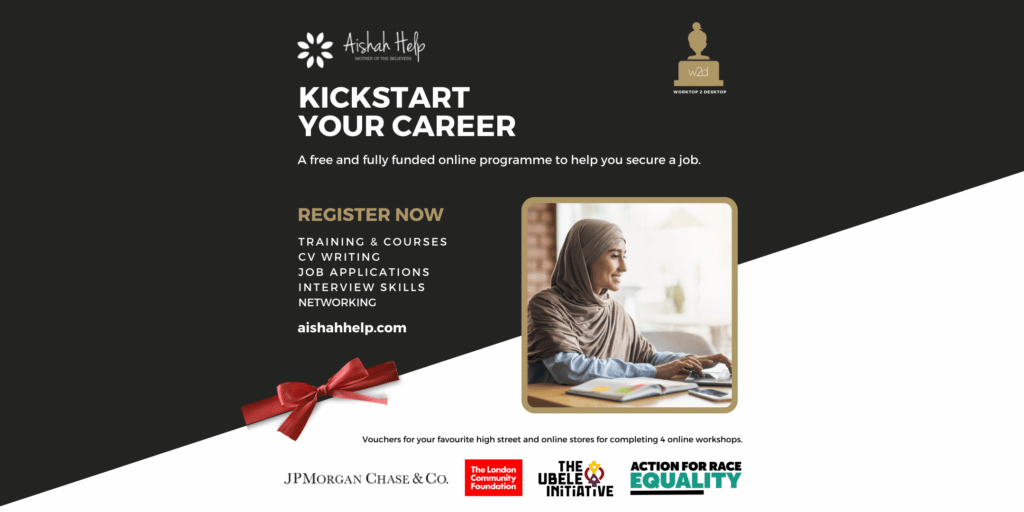 Employment Programme  
Worktop to Desktop helps you find your next career opportunity by providing you with a personalised employment and learning pathway. Our workshops will cover key skills that will help you achieve your career goals. Enrol on our programme to update your existing skills or learn new skills. Receive one-to-one support from our dedicated trainers to help move you closer to your next job opportunity. 
What support will I receive? 
As part of this programme, you will be assigned a trainer who will be your point of contact to discuss your career opportunities and help you land your dream job. 
What we will cover in the workshop: 
The importance of your online presence and networking during a job search  
Choose your recruitment channels.

 

Social media do's and don'ts during a job search.

 

Build your network.

 
Impactful job applications 
How to write a CV.

 

Identify your skills and experience.

 

The 'dos' and 'don'ts' of CV writing.

 
How to write a job application.

 

Importance of research.

 

How to find a reference.

 

Top tips for job applications.

 
Interview with confidence 
Dos and don'ts of job interviews.

 

Perfect your interview skills.

 

Mock interviews.

 
Develop your skills and experience 
Work on your skills gaps.

 

Courses and training.

 

Volunteering and work experience.

 

Teach yourself.

 
Online Programme
Duration:
Once a week session for 6 weeks on Wednesdays – 11 am to 2 pm
Time commitment per week:
3 hrs
Training Group Dates: 
Training Group 1 – Closed: 7th December 2022 to 11th January 2023
Training Group 2 – Closed: 26th April 2023 to 31st May 2023
Training Group 3 – Open: 6th September 2023 to 11th October 2023
Training Group 4 – Open: 3rd January 2024 to 7th February 2024
APPLY NOW